Thank You For Sleeping With Us: Emma Bates of World of Wanderlust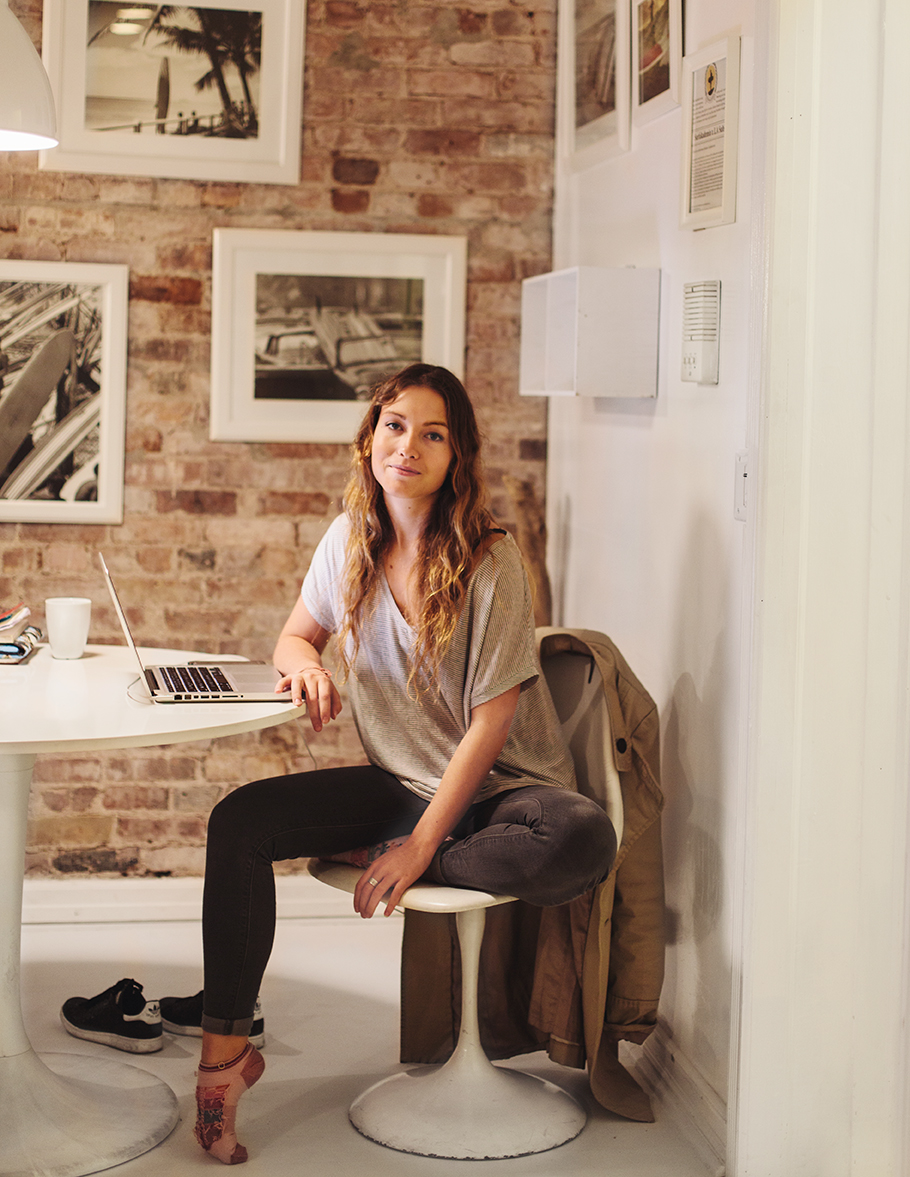 World traveler and food enthusiast Emma Bates of World of Wanderlust slept with MySuites at one of their West Village boutique hotels this winter. We had the pleasure of sitting down with her during the stay and have a conversation about where the best city for creatives is, how London (her current residence) and New York City differ, and where the best spots are in the neighborhood of the suite.
MS&Co.: So I know you've been in New York City for the past month. What is it that draws you here?
Emma: I love the atmosphere. There is this constant buzz about the city. I think it's because it's a lot smaller than London so everything is on top of each other, getting energy from each other. Everything is exciting and there is never nothing going on. I'm continually inspired while I am here.
MS&Co.: For you, how are London and New York City smilier?
Emma: They're both these huge cosmopolitan cities. Mostly, though, they're similar in terms of the creative industries. The creatives are very determined and there are a lot of opportunities for them in both cities.
MS&Co.: How do you think they differ?
Emma: Mainly the people. There is an evident difference between American and British cultures. I actually find New York to be friendlier than London, but many people say otherwise.
MS&Co.: So, thinking more locally, what places in The West Village do you love?
Emma: I love the speakeasy above Five Guys, The Garret, on Bleecker Street. Extra Virgin has incredible food. I went there on Saturday and got the Rigatoni Bolognese 22. It was so good! And the atmosphere is really fun. Red Farm–I love Red Farm. Order any of the dumplings, they're amazing. Chalait is great for coffee. I always order the Match Latte with almond milk. And don't forget to put a tiny bit of honey in it. It's delicious.
For shopping, I love Rag & Bone. I spend far too much money there. Their displays are beautiful. And I love the Aesop store, as well. They have real leaves in there at the moment! I guess they've just taken them all from outside. It looks so beautiful.
MS&Co.: What's your favorite thing about L.A. Suite?
Emma: I love how white it is. It's the idyllic New York apartment. The decor is incredible. I like the whitewash walls and how minimal it is. And the location is really, really good. This is by far my favorite neighborhood in New York.
MS&Co.: I know you write for your best friend Brooke for World of Wanderlust, but tell me more your personal blog, Kuidaore.
Emma: I launched it three years ago. It was basically created to keep my parents up to date while I was at university. I started it way before that, but just used it as a platform to upload pictures because I was always taking so many. Originally it was called My London, but this summer I relaunched it this summer as Kuidaore, focusing only on travel and food. I like how it's more specific. I love cooking and eating out so it was good to incorporate travel since I love going to restaurants while I'm away. This blog is a way to combine my two favorite things.
MS&Co.: You said you love cooking. What's your favorite dish to make?
Emma: I have so, so many. But I really love making breakfast. I have this recipe for buckwheat banana pancakes, which is amazing. I top it with honey and fruit.
MS&Co.: Any final thoughts on the city?
Emma: I actually plan on moving here soon so I am so ecstatic about that.
—
Learn more about Emma Bates on World of Wanderlust as well as her lifestyle blog, Kuidaore. Also, be sure to view their New York Neighbourhood Guides: The West Village, featuring MySuites.