People We Love: Photographer Ricky Cohete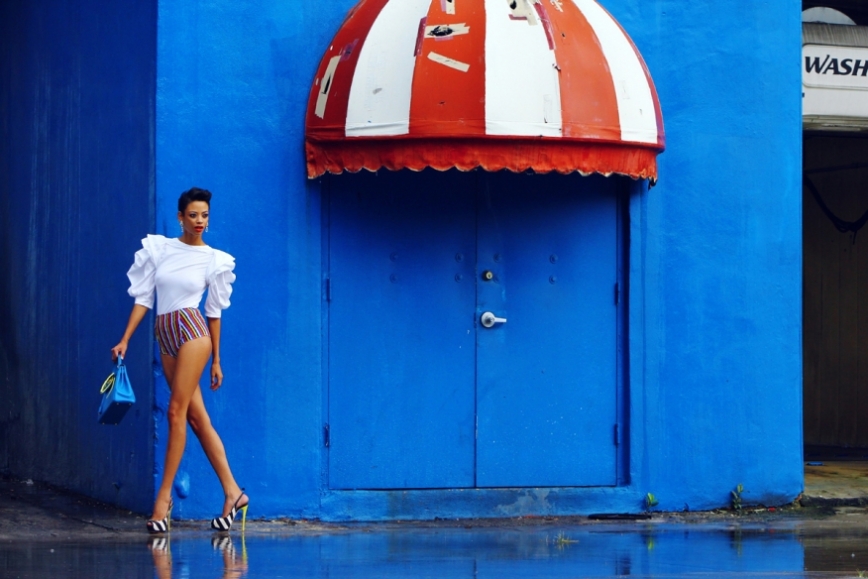 On the surface, photography is just point-and-shoot for many people. For someone like Ricky Cohete it goes so much deeper than that. We're lucky to be friends with this fast-rising fashion photographer and have collaborated with him on several projects already, including FashionxDesign and Crossing NoMad. He's not a fan of labels and clearly lets his images speak for him. At M&Co we like to think of him as an entrepreneur in creativity, with his talent encompassing to short films and music.
He's recorded five songs with indie-pop band Cohete Rocket and even created a music video a couple years ago called "Party-cipate". And if you're wondering about his band name and his last name, he actually adopted his last name from the band (due to finding he had the same name as a stripper on YouTube).
He's played with clothing design and created his own shirts. He also has a side project to showcase his love of multimedia called Dexter Magazine. He told us "I do things because I like them, because I love them and I try not to block my creative ideas. If I have an idea, I go and throw myself handing everything I can to the universe and to the project, that happened with Dexter, with t-shirts and the pictures I do, I surrendered and are now a reality."
Ricky is originally from Ecuador and is based in Miami, which results in many vibrant, sundrenched photos. Thanks to his success in photography, you can find him in a variety of exotic and urban locations for his shoots. Living a nomadic jet-set life, his official answer when we asked was "I will live wherever art takes me".
Everywhere he goes, he brings positive vibes and creative energy, both in his art and in his life (if you can consider them separate).
Make sure to flip through some of his fashion photography above, visit him at RickyCohete.com and follow him on Tumblr, Twitter and Instagram.