Milano to New York – from the City That Never Sleeps to the City to Drink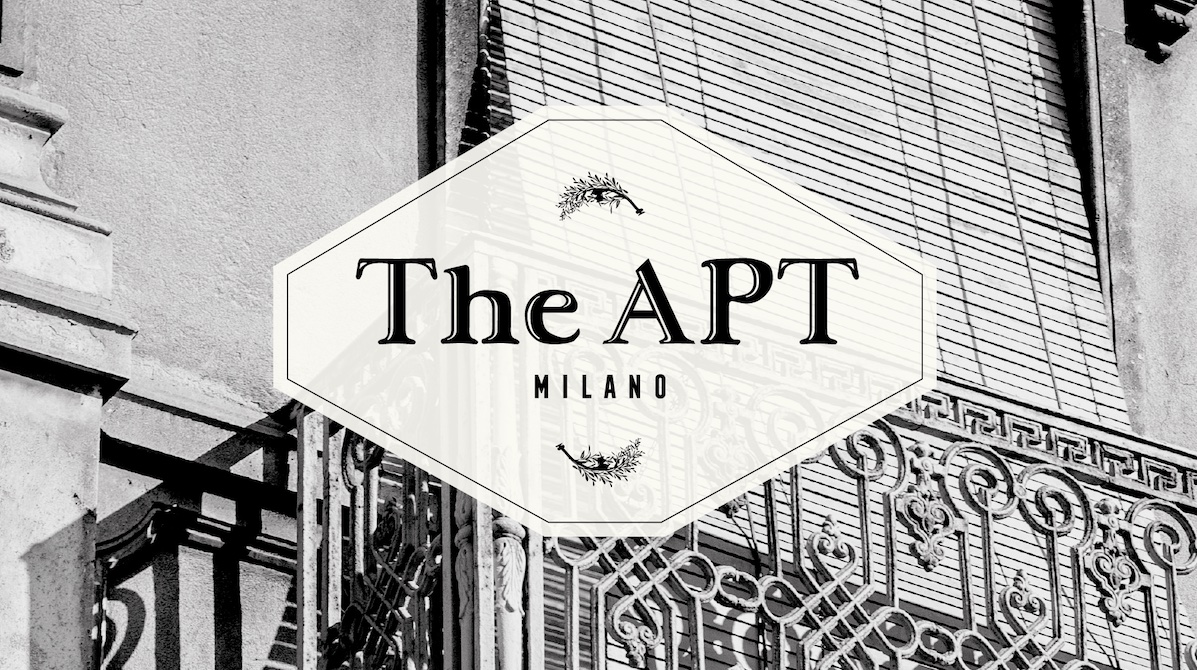 A Manhattan Real Estate Concept for the City of Milano:
The APT Suites.
I grew up in Milano, and I have been a New Yorker since 2004. As an artist at home in both cities, I feel their many similarities. They share a frenetic flux, an on-the-go urgency, and the eternal allure of possibility — the ever-present sense that your destiny may lie around any corner.

From an architectural point of view, I have to say that New York's urban grid system, while distinct from Milano, reminds me of Milano's post-war houses. Italy's 1950s "Ricostruzione" period left its mark on Milano, and the aesthetics of fascism are imprinted on the houses constructed with this uniform grid or framed design.

Interior architecture in Milano is less fascinating than you might think. Spaces tend to be heavily cluttered, and while the outer aesthetic of older buildings might be magnificent, the interior layouts are usually less airy and inviting. By contrast, the loft apartment design throughout New York is uniquely appealing, even when the outside of the building might be far less attractive.


In an effort to merge these two aesthetics, and infuse spaces with attractive interior architecture, I developed the concept of the Suite Life in Manhattan in 2009. This design strategy involved gutting small apartments in downtown Manhattan and turning them into pied-à-terres, each with its own style and soul. Each project was "piece unique" in its genre and a decided antidote to the aggressively homogenous developments that have been sweeping through the city since the end of the 90s.
The Suite Life made an art of creating the ideal pied-à-terre New York frequent visitors long for. We designed and developed small apartments in small buildings for an emerging generation of location-independent nomads accustomed to working in several cities at the same time. This is a class of professionals who long for a home-away-from-home — something singular, small, and affordable, with character and charm waiting to continually welcome them back to a location they love.
Within these spaces, we consistently incorporated pieces of interior architecture that make it feel like a signature retreat — design touches that might evoke a cabin in the mountains or a beach house in the Hamptons. However, these design choices remained rooted in the aesthetics of the neighborhood, the building, and the spirit of New York City.

The real estate business we launched yielded incredible success, with apartments selling quickly at rates 30% higher than comparable units. The real estate venture highlighted the demand for an essential concept real estate professionals were overlooking. Many people continue to seek out a personal, authentic, pied-à-terre apartment that would perfectly fit their own tastes and lifestyle — and they don't necessarily insist on owning it themselves.
The APT Milano is exactly this: a Manhattan-inspired real estate concept tailored for Milan. The idea emerged from the clear lack of luxury real estate developments targeting the specific niche of furnished and styled apartments that operate in the manner of a boutique hotel.

Milano is filled with unipersonal, improvised Airbnb, with little character, a plain sense of style, and no services. And yes, while Airbnb's presence in the market has brought about new opportunities, it's currently in the midst of a plateau, which opens the door for fresh business models to succeed in this niche.
The APT Milano is a landmark within the area of Quadrilatero della Moda, a centralized location and home to some of the most beautiful Milano architecture dating back to the beginning of the last century. The property's 400 to 800 total square meters will allow us to cut at least ten small-suites apartments with one or two small bedrooms each. Each apartment suite will be delivered totally furnished. We will additionally create a common lobby area.


We are serving a new luxury class of residents looking to stay for multiple weeks and sometimes multiple months. For each unit, the apartment interior design will feature a different story, and while the interior architecture layout might be similar from unit to unit, the aesthetics will all be different. We are striving to cultivate an eclectic assortment of spaces.

Our successful business strategy lies in our ability to combine the essential elements of location, layout, style, and service. All of these factors need to be led by one guiding hand working to create a property of unified authenticity.

The APT will be grounded in a strong business vision aimed at boosting investors' ROI — an ROI much higher than investments in traditional hotel real estate. Boutique properties allow for a dramatic reduction in operation and management costs. The APT is a small historical building of 10 units — small-suites apartments that fit 2 to 4 people. It's in an outstanding location, adorned with unique and beautiful finishes, and will offer the same services as a boutique hotel. We will employ one desk concierge/manager who will coordinate room service, maid service, and other requests. The property will feature a common library with a fireplace and communal desks station, along with a stylish co-working space available for free.
Where is the competitive advantage? The manageable costs and the increase in ADR. By offering 2 to 4 beds in the same suite, designed according to the Suite Life concept with privacy, taste, and style in mind, we will make the APT attractive to small groups for a daily rate much higher than a typical hotel, but lower than that of two suites. The investment will total 6M euros to be paid back in 5 years.

MySuites & Co. specializes in the design, interior architecture, and development of small boutique buildings. We will work with a highly skilled team of architects and a Milano-based builder. The launch, branding, operations, and asset management of the APT Milano will be carried out by SLH Hotels. Our company understands every aspect of managing serviced apartments and small hotel operations.