Ralph's Coffee NYC: Designer Cafe by Ralph Lauren
Today we're taking a look at Ralph's Coffee, which is a new cafe found specifically on the second floor of Ralph Lauren's new Polo flagship store at 711 5th Avenue here in NYC. Besides tasty coffee and baked goods, it also serves as a fun exercise in interior design and branding in the form of Ralph Lauren's first cafe.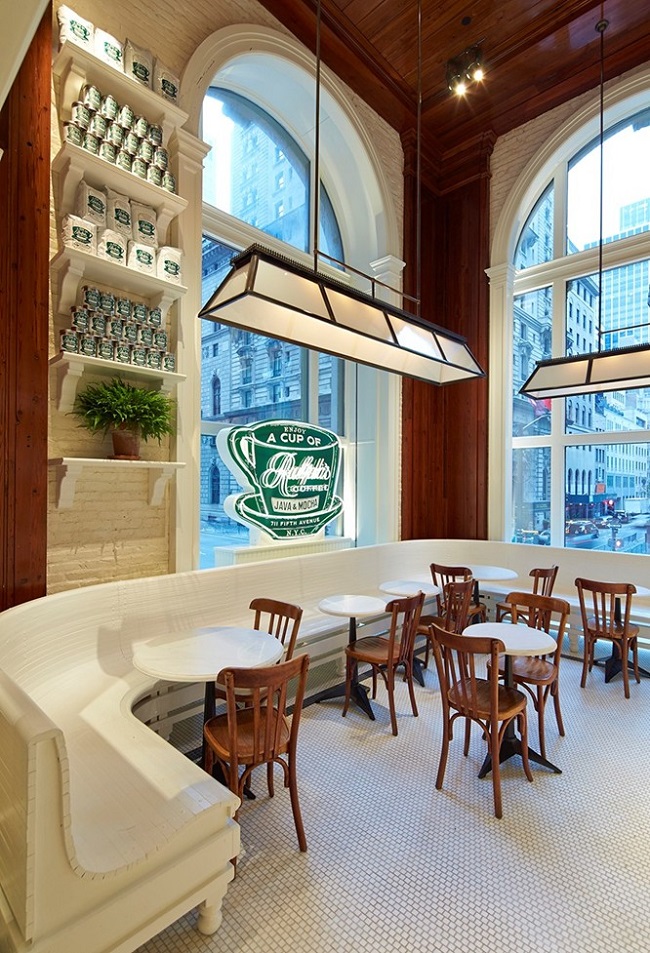 The interior design goes for the aesthetic of an classic American cafe, but with a premium feel, making it a perfect match for the Ralph Lauren brand. Walls are exposed white bricks and weathered bead-board walls against white mosaic-tiled floors. Vintage bistro chairs and wood benches are used, as well as marble table tops. You'll also find an aged oak 18-foot ceiling and artisan-crafted lighting.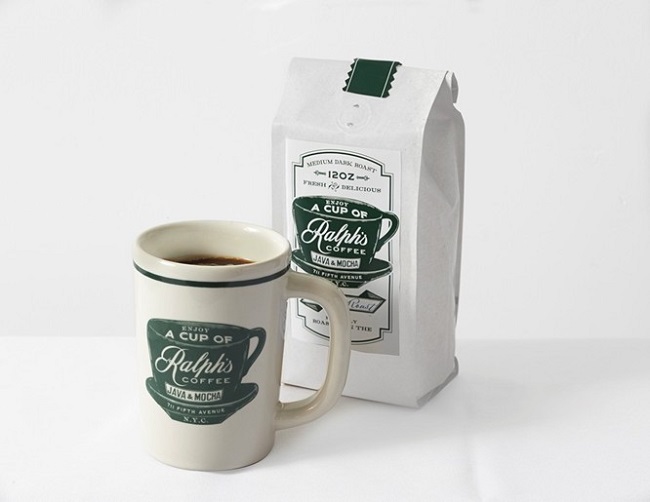 With an emphasis on quality to match Ralph Lauren's wears, the private-label coffee served are organically grown beans from the Americas and Africa. The branding used for the coffee packages and cups continues the classic American diner aesthetic of the cafe. The distinctly old school green logo is also ready to take home, with it printed on mugs, shirts and caps. [Via Town&Country]