Our World of Interiors
It's somewhat misleading to talk about interior design for M&Co. as we are not just interior decorators that work within a pre-existing spacial framework. We can, but we have chosen to first design the space itself so that the apartment style, from furniture to light fixtures to the fabrics and materials we ultimately put in, can flow seamlessly thereafter.
This holistic design strategy successfully creates the illusion of a home much more grand than the actual square footage itself. It breathes life and style into the typically small apartments of New York.

We don't concern ourselves with trying to find the perfect shape of rug to fit the floorpan or covering up distasteful appliances with "you're not fooling anyone" art. Instead, we place walls and corners to create intimate alcoves and areas of the apartment and using light and shade to accentuate the mood.
Such a comprehensive approach is typically hard to envision and execute for designers when it comes to small spaces. Yet, we can. And this is what adds tremendous value to the way we approach our interiors. This is why buyers, especially those who are looking for pied-a-terres or that pied-a-terre lifestyle, can't get enough of our suites once they step into one.

We are looking forward now on designing and developing our first boutique M&Co. residential building in Brooklyn. We love the idea of creating a whole world of interiors using the same philosophies, creativity and attention to detail that we use when developing individual apartments.
Each unit will be thoughtfully renovated and designed so it can help facilitate the kind of glamorous, sexy lifestyle you want to live but on an affordable budget. The decor and artwork will be inspired by the local design, the cultures and vibe.

AUTHENTICITY TO PLACE
We know words like authenticity, sense of place, local culture have been overused by the behemoth of NYC real estate developers in the last 5 years. These have become marketing words to make you believe that this is all done in the best interest of your new community.
We have a much more European approach to interior planning. We listen to the stories of the long time locals, we look into the history of the building and area, we find magic in dismissed spaces and forgotten objects deemed useless.
We like to create a soul within the places we work, and can visualize the glamorous potential outcome when others can't. We've encountered so many nonsensical layouts and designs in new developments in Manhattan. The result is a completely impersonal apartment that doesn't have any sense of a space designed for your lifestyle.

LOCAL DESIGN
When it comes to our design aesthetic and inspirations, we don't rely on the global trends that get grossly diluted very quickly.
We find further inspiration from the artists and designers that live and breathe the local culture. To create a space that seems to naturally integrate with the locality in an authentic way, we try to work with as many local artisans, woodworkers, furniture and fabric makers, designers and local service providers as possible.
By tapping into this local creativity and their aesthetic and visions, we are able to make the seed of our vision grow and thrive.

ORIGINAL DECOR
By the time the apartment is ready to be styled and decorated with furniture, mirrors, lighting, art and objects, they seem to elegantly fall right into place. And it's not that we buy the most luxurious of the goods or the top of the top brands. Actually, almost never!
We like to select simple things that have style, that are affordable, and speak to the design generation who are glamorous but smart, economic but have a keen eye and preference for the authentic. We call them the New Chic.

To them, it doesn't matter if a sofa comes from IKEA or West Elm or Ligne Roset or De Padova — the last two being too huge anyway for small NYC apartments. What matters is that it fits as if pre-planned, into the space where it feels creative in an easy way, and has the stylish, lifestyle focused Suite Life vibe.
Although we usually design all the furniture to create the perfect fit in terms of design and size, we rarely go into high budget furniture stores we love Vitra and Herman Miller that encapsulate the concept of timeless Scandinavian elegant design.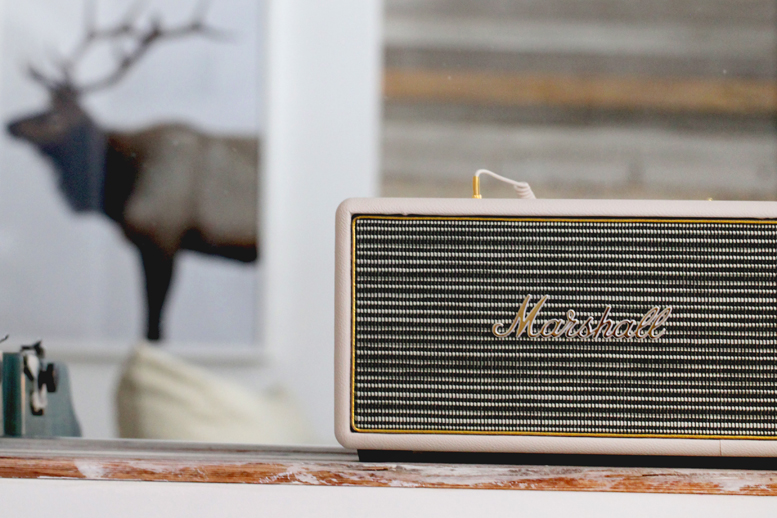 We like to shop at Nadeau, Organic Modernism,Urban Outfitters, Home Goods, Restoration Hardware, Brooklyn Flea, junk and antique stores in Brooklyn, and IKEA of course. We just do it with a Suite Life design eye. It's not about the $$$ you can pour in.
Our world of interiors is designed to welcome and accommodate your Suite Life. It's a different way of living; it has its own style.